Helmet Damage, Imagine if I wasn't wearing it...


This was the result of an accident in the Microtech Open Butch Menz Memorial 70km Handicap Race held on the 11th June 2006 at Wagga Wagga, Australia. There were strong winds on the day, we had about 20km of headwind, then 15km of crosswind. We had a U-Turn at the half way point and then headed back to the start. The group I was in was running a paceline, and the wind was trying to blow us off the road.

As I moved up the left of the paceline, a gust of wind hit the bunch and pushed a rider to my right, leftwards. We had a clash of handlebars, and I probably ran off the side of the road, which was muddy from the previous days rain. As can been seen from the pictures below, the helmet took a fair knock.

Just think what sort of condition I would be in if I wasn't wearing it.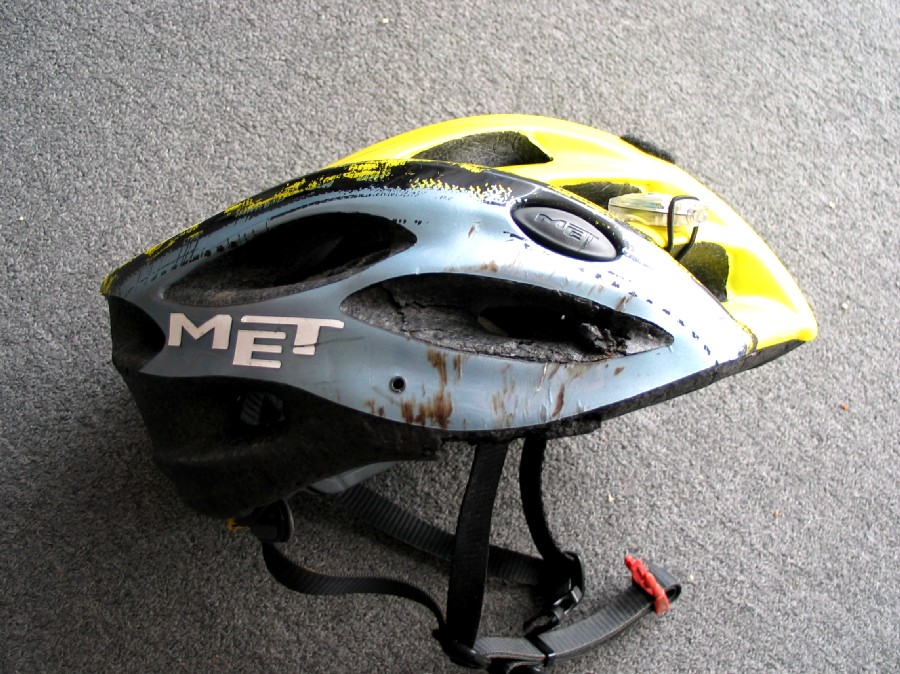 Right hand side of the helmet, there are also chunks ripped out of the lowest vent hole.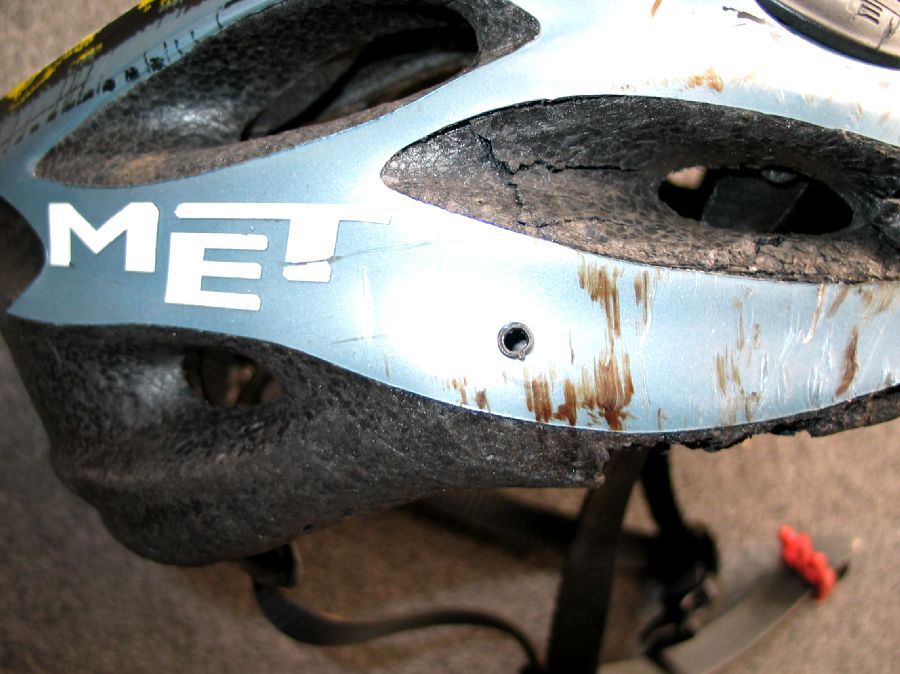 Close up of the outside. There is crack through the helemt, also note the damage to the lower lip.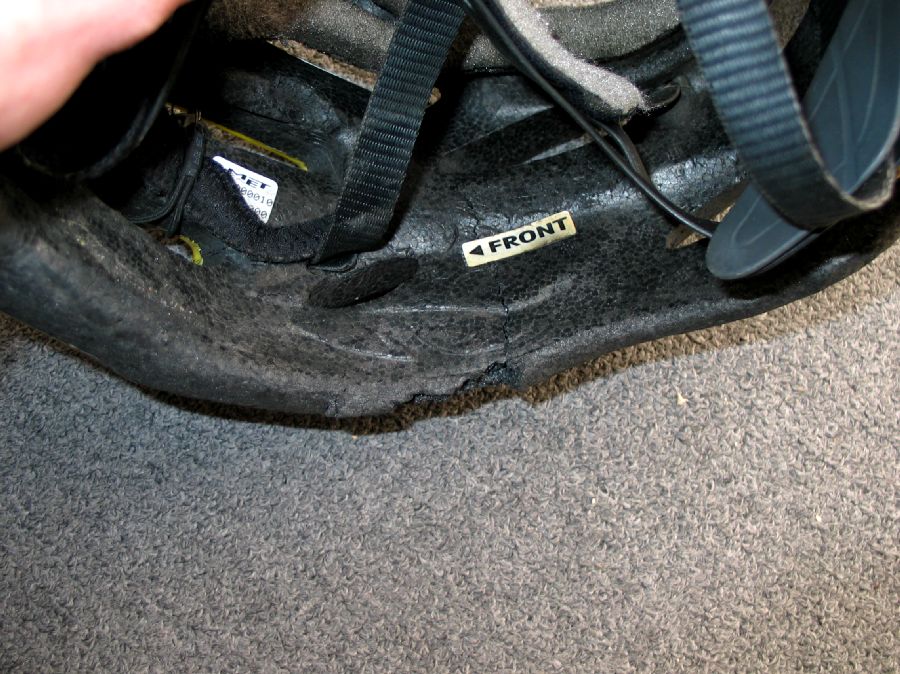 Inside of the helmet. The indentation is from the impact. There is also a crack.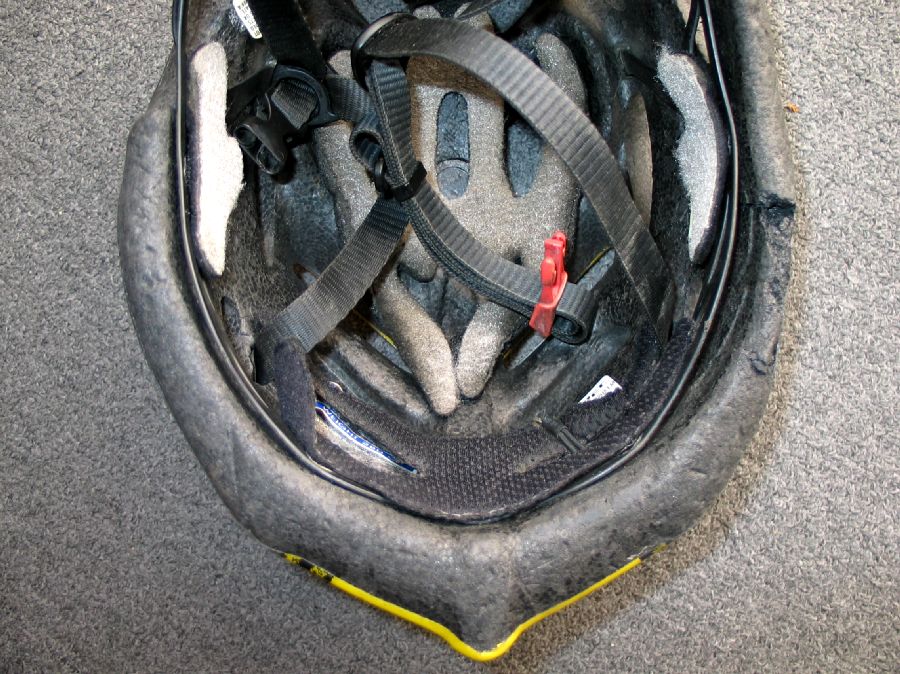 Compare the thickness difference between the left (undamaged) and right (damaged) side. The damaged side is approximately half the thickness.